Healthy Minds at Work Training & Support
EMPLOYEE PERFORMANCE, ABSENTEEISM, RATES OF ILLNESS, ACCIDENTS AND STAFF TURNOVER ARE ALL AFFECTED BY EMPLOYEE'S MENTAL HEALTH
Can you afford not to act? Fact: There are 30 working days lost to depression and anxiety for every single day lost to industrial disputes.
Are you an innovative leader who understands that to protect your bottom line you need to implement a program that supports the mental health of your staff?
Healthy Minds at Work can assist your business with tailored training for managers and staff and one on one professional support to develop and implement mental health policies and procedures specific to your business.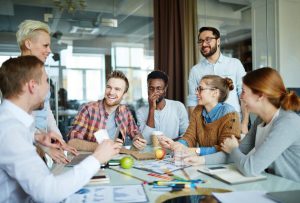 Professional Development Training
The Healthy Minds at Work workforce development training package is tailored for anyone who manages or supervises staff
this training provides professional development for managers – to build a sustainable and responsive workforce, and create opportunities for mental health protective factors and strategies to be implemented in the workplace that positively assist workers experiencing mental ill health.
These training modules are available as accredited (Certificate of Attainment) or non-accredited (Certificate of Attendance) training.
Talk to one of our friendly training consultants to find out more.
WORKFORCE DEVELOPMENT TRAINING
Connections has developed a number of specific, short training modules (3 hrs) that can be delivered in the community or in your workplace. These modules will increase staff skills in identifying mental ill health (early signs and symptoms), develop staff knowledge of referral pathways and increase the staff capacity to manage and support colleagues and customers displaying signs of mental ill health in the work place.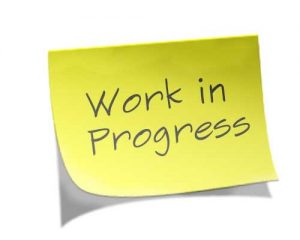 Are you meeting your industrial, anti-discrimination & workplace health and safety requirements?
Let one of our qualified and experienced consultants assist you to build your mental health workplace policies and procedures.
Our courses can be tailored to suit your workplace needs.
Complete course structures, individual topics or modules and subject-specific training are all available on request.
*no obligation quotes are available
Don't let time restrictions prevent you from benefiting from this training.
The Healthy Minds at Work training modules are available online. Let us bring this training to you, in your time, at your place – with professional support at every step of the way.
E-Learning has never been easier.